How to Take Fur Clothing Measurements
Fur coats and jackets are different kinds of clothing, compared to regular clothes. They are meant to fit differently, as they are intended to fit snugly, giving a fashionable look. The appropriate measurements are essential for a good result.
As you may already know, buying clothes from a picture can be a great challenge for sellers and buyers. Wrong measurements may lead to loss of time and money for both parties. Especially for fur clothing, a luxurious and costly kind of clothing.
However, you must not be afraid. Every fur apparel is handmade. Every step of the manufacturing process is made by experienced hands. Because of that, fur manufacturers are able to offer a perfect fit for everybody and taste. Some simple measurements are only needed.
These measurements are presented in this guide
Taking the Measurements
There are two options to appropriately take your measurements.
Measure a cloth that you already own and fits you appropriately.
Take your own body measurements.
If you choose the first option, do not measure a fur garment that you already own. Prefer a regular coat, because the measurements that you will take will be as close to the design pattern as possible. In addition, make sure that you will measure a loose-fitting coat because you will be probably wearing winter clothes underneath your fur apparel. Otherwise, if you prefer a slim-fitting coat, you can measure a more regular fit coat. Finally, use a flat surface and button up the coat.
For every measurement use a measuring tape! The measurements that are needed are the following:
1. Bust
As you measure your chest size, it is important to measure at the largest point. This will ensure the fur coats you buy will fit properly. A fur coat should be fitted but not tight. Taking this measurement more than once will ensure you get it right so you don't have a coat that is too small for you.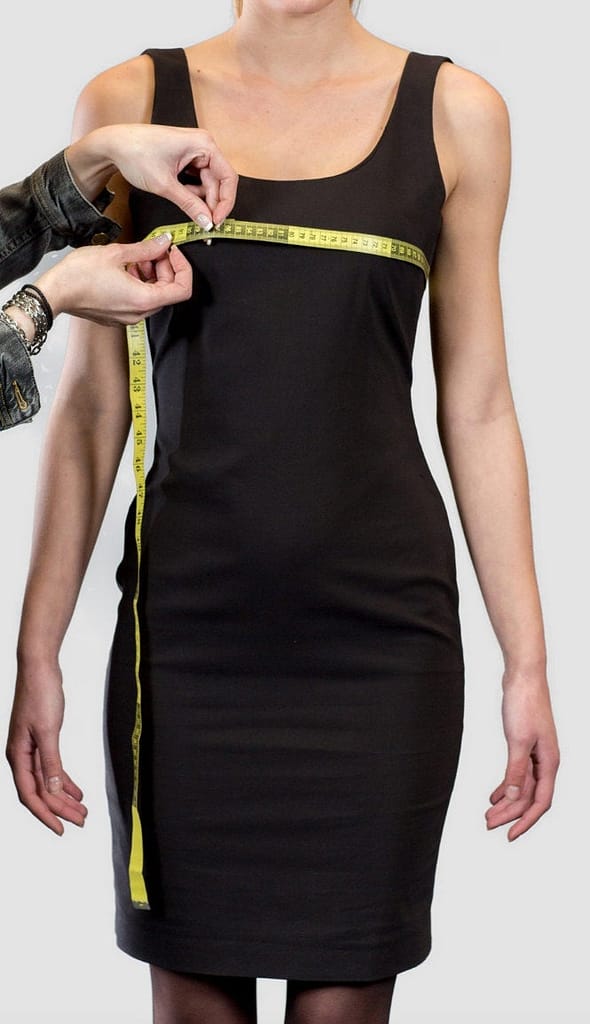 2. Sleeves
The length of the sleeves is also important. To gauge the length of the sleeves, measure from the neckline all the way to the cuff of the sleeve. To determine the proper length for you, measure from the base of the neck to your wrist to ensure you get the right size.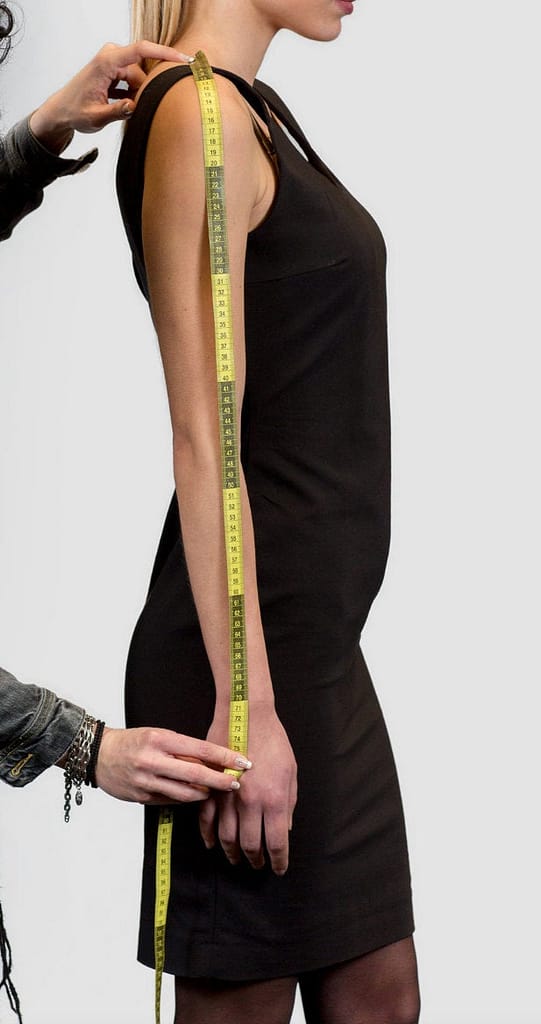 How can I check the quality of the fur coat?
The pelt should be lustrous, supple, and well-matched.
Feel the fur for a dense, soft under-fur, evident to the touch, under the glossy guard hairs which should be soft, never bristly.
The seams should be sewn tightly. The hems should fall straight.
Be sure to try on the garment to see if the weight is comfortable for you. You may be surprised at how lightweight many fur coats actually are.
A well-made fur will be well-balanced and will fall evenly and comfortably from your shoulders.
There should be a give to the leather side of the fur when horizontal tension is applied.
How many seasons will my fur coat last?
The purchasing of fur is a long-term investment, so each customer expects his fur coat to be in good condition for many years, shiny and stylish as on the day of the purchase. However, the quality of the fur depends on many factors, such as the type of animal, the storage conditions, the factory guarantee, the sewing technology, and others.
Generally, there are a number of seasons for each type of fur, which are guaranteed in case you treat your fur coat in the right way.
Four Seasons
Beaver – 18
Sable – 12
Mink – 10
Racoon – 9
Swakara – 6
Mouton – 6
Red Fox -5
Lynx Cat – 5
Rabbit – 4
Chinchilla – 2
How should I take care of my fur coat?
Fur coats and hats require care, not only during wearing but also during storage. The following advice will help you maintain your fur items, so as not to lose their natural shine, thickness, and saturation of color for a long time.
The most important rule on the preservation of a fur coat – you should wear it as often as possible during the season, and let it "breathe" in frosty winter air. Outdoor only improves fur qualities, whereas the closet makes it suffocate.
When you get back home, shake your coat well from snowflakes, and hang it on a wide hanger in some open space.
In case you got into the rain in your fur coat, don't panic. Just shake off the drops of water and dry it out in the room, without heaters around. After drying, you can fix the fur with a metal brush.
Be careful when you sit down in your fur. Spread it every time you sit down to avoid typical crumpled spots. Also, avoid putting your handbag on your arm or shoulder, as fur can easily rub out under the straps.
Do not put your perfume straight on the fur surface as it keeps scents for a very long time and the alcohol in perfumes can ruin the hair structure.
During summertime, it is advisable to put your fur in special fur refrigerator storage where the necessary temperature and humidity are maintained. In case you don't have such an opportunity, store your fur properly at home – in a dark place, covered with a cotton case, with some free space around. Never keep the fur in a plastic case!
Use moth-repellent substances, dried orange peel, or tobacco leaves to protect furs from insects.
Don't have your fur coat dry-cleaned very often.
You can remove some light stains from the hairs with a wet sponge, gently rubbing it, without making the pelt wet.
---